Alimony
(901) 881-6205
Tennessee Alimony Law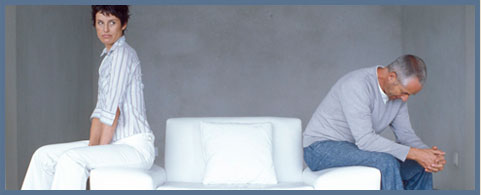 In almost every divorce, a fundamental issue is going to be support. Whether it is child support or spousal support (also known as "alimony"), this is one of the most often contested parts of any divorce.
Alimony, or spousal support, is allowed in Tennessee but is not always awarded. As a general guide, courts look at whether one spouse has a need for support and whether the other spouse has an ability to pay support. Both of these questions must be answered in the affirmative, in order for a court to award alimony. Generally, alimony is awarded when one spouse would struggle to make ends meet and other has the ability to pay. Courts have wide latitude to determine whether it applies, how much and for how long. As an additional guiding principle in this area, courts are going to try to permit both parties to have the same standard of living post-divorce which was enjoyed during the marriage.
The award or receipt of alimony is not automatic. Even in cases where an award of alimony is near certain, the amount and duration of the alimony payments are important considerations. These are also impacted by the type of alimony that is awarded. The interrelation of these issues and the financial factors which go into the spousal support analysis all have to be weighed in determining the amount, type and duration of any support award.
Types of Alimony in Tennessee
Marital assets are usually split equitably in divorce. Equitable is not always equal. Therefore, the purpose of alimony is to attempt to equalize the income of each party after the divorce, so that the standard of living after a longer term marriage is not lopsided. There are four types of alimony:
In solido — A one-time lump sum payment, such as proceeds from sale of the marital home. While this is considered alimony in that the proceeds are expected to be used for support, it is really more of a property division.
In futuro — Periodic alimony or monthly payments until death or remarriage, most common in long-term marriages in which one spouse has limited ability to earn a living (for example, a wife who stayed home to raise children and was never able to work). This is the least common type of alimony awarded today, but it still has circumstances in which it is appropriate. However, courts tend to look to other forms of alimony (most notably rehabilitative) first to get a disadvantaged spouse on equal footing.
Rehabilitative — Temporary alimony paid while the disadvantaged spouse returns to school or otherwise increases his or her earning power. This is the type of alimony that is most often awarded because courts are going to expect both spouses to return to the labor market and provide for their own support rather than shift the burden solely to one spouse or the other. However, there may be instances in which this type of support is simply not possible.
Transitional — Short-term alimony while one party gets back on his or her feet (a professional with high earning capacity who is not able to educate themselves to a position higher or one that has been out of the work force for a number of years).
Alimony can be negotiated as part of the divorce agreement or determined by a court. However, whether it is through negotiation or judicial decree, all of the facts must be gathered, analyzed and presented in order to effectively make or defend against a claim for alimony. Ms. Becker and her team work to ensure that your best interests are protected. If you will be receiving alimony, will the amount and duration meet your needs? If you will be paying, do you have the means to provide support?
The Becker Law Firm can also represent you in alimony modification proceedings — increasing alimony based on an ex-spouse's higher earnings, or a payer seeking to reduce or end alimony because the recipient is remarried or self-sufficient, or because there is a change in the payer's income or retirement.
Contact our Memphis office to arrange an initial consultation.