Adoption
(901) 881-6205
Stepparent Adoption • Relative Adoption • Third-Party Adoption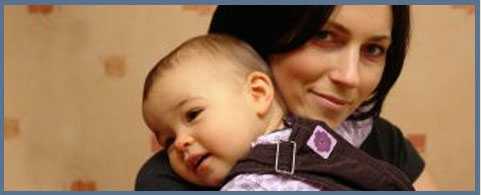 Many times people come to a lawyer because something has gone wrong. It is not the norm for people to seek out our services when the world is a bright and cheery place. This is what makes our adoption practice so special to us. The Becker Law Firm helps families who are growing through adoption. We take care of the legal aspects of the adoption while you sit back and enjoy the addition of a new member of your family and start to plan your own Gotcha Day. With our help, a thorough and efficient handling of the paperwork and court proceedings and a smooth transition to the next phase in your family is all you should experience.
Basically, there are three types of adoptions: stepparent, intrafamily, and third party. In addition to these, a variation of what is typically a third party adoption is the international adoption. Because of the special requirements for working across international boundaries, our firm does not handle international adoptions. Because of this, we will gladly refer potential clients to another attorney who handles those. Each of the other types of adoptions has its own unique set of requirements and procedures. Fundamentally, irrespective of form, each adoption terminates the parental rights of the natural parent or parents. This is a significant step and not one that courts undertake lightly. Because of this, if you are considering adopting, you should work with an experienced attorney to help guide you through the process.
Stepparent Adoption
The stepparent adoption procedure in Tennessee can be complex, even if the natural parent is not contesting it. As a fundamental matter, in order to adopt you are likely going to have to terminate the rights of a natural parent. This is a big step even if everyone is in agreement or if the parent is completely out of the child's life. Our firm handles the paperwork for termination of parental rights, covering all the bases to satisfy the court's requirements that the absent or unfit parent had notice and an opportunity to object. If there is an objection, our team will work to overcome the objections and ensure a smooth transition.
Intra-Family Adoption
Adoption by a grandparent, aunt, uncle or other relative also requires substantial documentation. Whether it is by consent or not, the court needs to be assured that the legal requirements for termination of parental rights are met and that the grandparent, aunt, uncle or an older sibling has been the child's caregiver and has the means to support the child. This process terminates the rights of the natural parent or parents and is not something that is (or should be) lightly done or undone.
In some cases, it may just be that the parent has decided for "legal purposes" the child would be better off being adopted by a relative and all the family members are in agreement. Ms. Becker will then work with the family to make sure that the appropriate action is being taken and all the needs of the child are being met with the adoption.
Third-Party Adoption
Most private adoptions are arranged through an adoption agency. In these instances, you may be either the birth or adoptive parents. In either case you need to understand your rights and obligations regarding the adoption agreement and you need to ensure that your legal interests are protected. Our firm guides you through the agreement, court-ordered home study and the intensive paperwork.
Whether you are formally adopting a child who already lives with you, or you are bringing a new baby or child into the fold, attorney Misty D. Becker and her team works to ensure a smooth process. The Becker Law Firm handles adoptions in the Memphis area and throughout Shelby, Fayette and Tipton Counties.
Adoptions should be a happy occasion, and the team at the Becker Law Firm is glad to help. Contact our Memphis office today to arrange a consultation.