Family/Medical Leave
(901) 881-6205
Can I take leave from work?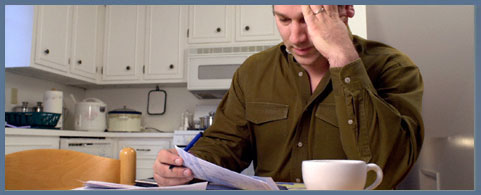 If you have what is called a "qualifying" condition and the employer is a "covered entity," then federal law provides that you can take up to 12 weeks of unpaid leave during a 12 month period. This law, called the Family and Medical Leave Act (FMLA) is a federal law that provides many employees with up to 12 weeks of unpaid leave per year. Before we get into the key points about the law, it is as important to understand what the FMLA does not do as what it does. For example,
The FMLA protects your job, but it does not guarantee pay for your period of leave;
The FMLA provides you leave time, but it is not short or long term disability;
While the FMLA protects your position, it will not protect your job from a job action that would have occurred even if you had been on leave; and
While the FMLA protects your position, it is subject to abuse and employers are within their rights to take a job action against an employee who abuses its requirements.
Leave time under the FMLA can be taken all at once or intermittently, depending on the need of the employee. It requires that the employee be permitted to return to his or her position or a comparable position and that the employee's group health benefits be maintained during the leave. Most importantly, of all of the laws that protect employee rights, it is one of the few in which an employer's intent is not really an issue. This means that if the employer is covered and the employee qualifies for FMLA leave and that leave is denied or interfered with, the employer is liable for that act.
What does the FMLA cover?
Under the FMLA, covered employers must provide an eligible employee with up to 12 weeks of unpaid leave each year for any of the following reasons:
for the birth and care of the newborn child of an employee;
for placement with the employee of a child for adoption or foster care;
to care for an immediate family member (spouse, child, or parent) with a serious health condition; or
to take medical leave when the employee is unable to work because of a serious health condition.
Time taken off work due to pregnancy complications can be counted against the 12 weeks of family and medical leave. Additionally, paid leave time can be counted against your unpaid leave.
What is a "covered " employer?
The FMLA applies, all public and private elementary and secondary schools, and companies with 50 or more employees within a 75 mile radius.
How do I know if I am an "eligible" employee?
The FMLA makes coverage relatively simple to determine. In order for an employee to be covered, that individual must have worked at least 12 months and more than 1,250 hours in that period. This means that almost every regular full-time employee is going to be covered.
What happens if I don't get my leave?
Unless you are a "key" employee (and the employer has to tell you if you are), the employer violates the FMLA by not granting leave. If you are seeking leave for a serious health condition, this means that if the leave the health care provider commands is not given, the law is violated.
Leave has been granted and now the employee is ready to return, what to do now?
Again, the answer is pretty straightforward. If the employee has been out for less than 12 weeks, the employee gets return to her former position. Note the period – it's important. That's the extent of the obligation under the law, with really nothing much more. There are some circumstances in which the employer can request a medical clearance, but those are pretty limited and generally are not utilized.
If the leave has exceeded 12 weeks, again the answer is pretty straightforward. Once the leave has exceeded 12 weeks in a 12 month period, there is no more position protection. This means that there are no reinstatement rights.
How does all of this work with intermittent leave?
Intermittent leave works just like any other block of leave time – it's only smaller. Intermittent leave is just leave that is taken at an irregular schedule and typically in less than full day segments (but it can be taken in any period deemed necessary by the health care provider). Again, the leave total is the same as with other types of leave, 12 weeks during any 12 month period and the reinstatement right is the same.
There is another type of leave called a reduced schedule leave. This works (and looks) just like the intermittent leave, but it is typically regularly scheduled.
Is there anything else I need to know about the FMLA?
The FMLA is a very simple law in terms of its actual legislation, however, when it comes to the regulations and the interpretation of the law; it is A LOT more complex. For instance, an employer can violate the FMLA by not providing a proper notice or not providing adequate communication about the employee's rights under the law. The employer can also violate the FMLA by not adequately training its supervisors to recognize when FMLA rights are triggered.